Our Projects
Infrastructure
Project Name Total Beneficiaries
Stitching and craft training classes
25
525
M. M. girl's high school
1
250
Ghodiyadhar (Creche)
36
2160
Nutrition food for children
-
15000
Physiotherapy center
1
250
5 Acre Shanti Van (Peace Park)
-
400 trees
5 Matru Mandir
(Senior Citizen Home for Women)
1
30
Our 240 Balmandir (Primary Schools) have been converted into Anganvadi from 2010 January & has been taken over by the Government. From which the Government has given 50 Anganvadi to us to look after.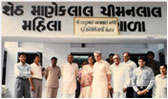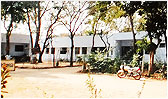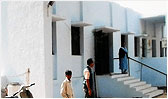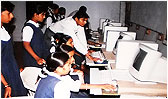 Educational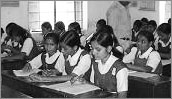 Sewing Classes
Link Worker Program
Girls Secondary Education
More...
One Global Family Foundation

Every year (we....or ajsks) hosts volunteers from America who belong to a non-profit. The organization One Global Family  supports educational
More...
Fashion Garment Designing

Train the Trainer program Designing and Stitching of Fashion Garments.
More...